BEAT THE CLOCK CONTEST: Only until May 28...the clock is ticking
Berlin, Germany, May 16, 2012
Ableton and SoundCloud's collaboration enters a new stage with Beat the Clock, a contest that's all in the timing. Atmospheric pop specialist M83, indie electronic stars Junior Boys and eclectic Los Angeles beat maker Nosaj Thing have contributed a Live Pack of samples and sounds to be used to create an original piece of music. Participants can combine the sounds from the Live Pack with their own sounds, plug-ins and instruments.
The catch: participants must work against the clock and submit their entries within 24 hours after downloading the Live Pack. SoundCloud and Live users will vote for their favorites entries, with the top 25 then judged by the three artists who will pick the ultimate winner.
Winners of Beat the Clock will take home substantial prizes, including a trip to Berlin, life-time upgrades to Ableton Suite, 5 years of a SoundCloud Pro Plus account, and more.
The contest has just begun! To participate in Beat the Clock and look at the entries so far, head to: http://contest.ableton.com
Press Package
For hi-res graphics, please visit: http://downloads.ableton.com/press/beat_the_clock.zip
About the Artists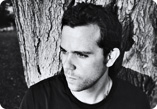 M83 — Anthony Gonzalez of M83 has been perfecting his luscious blend of sophisticated pop songwriting, shoegaze aesthetics and driving rhythms since 2001. The widescreen scope of his albums and undeniable knack for making the sounds of the 1980s shine with a modern-day freshness make M83 mainstays of the modern pop playlist.
Junior Boys — With their singular synthesis of pop, electronica, and house, coupled with delicate vocals, Junior Boys have earned worldwide acclaim and a permanent place on both festival stages and dance floors. Bringing together emotional intimacy with musical intricacy, they have mastered the art of moving bodies while also tugging at heartstrings.
Nosaj Thing — Nosaj Thing is among the new generation of Los Angeles electronic musicians who have their roots in hip-hop but are constantly branching out into new sonic territories. Since his album debut in 2009, Nosaj Thing's low-end bump and kaleidoscopic sound palette has won over thousands of fans and has led to remixes of The xx, Portishead, Flying Lotus and Radiohead.
Ableton + SoundCloud
With their new collaboration, the two Berlin-based companies aim to enable richer and more direct interaction amongst producers, musicians and listeners. Users of any version of Ableton Live 8 - Lite, Intro, Live and Suite — can now upload their tracks directly to SoundCloud, thus a vast community of discerning listeners is just one click away. This direct connection to SoundCloud is sure to enrich Live users' music-making experience not only through the valuable listener feedback they will receive on their uploaded tracks, but also through the ability to find and connect with other like-minded musicians and producers. Ultimately, the cooperation between Ableton and SoundCloud will let more music makers get their creations heard and expose music lovers to fresh new sounds.
About Ableton
Ableton makes Ableton Live, a unique product for writing, recording and performing music with a computer. Since the company started in 1999, Ableton has attracted an extensive and highly committed community of musicians, composers and DJs worldwide. The company has received outstanding press, awards and customer feedback since the unveiling of Live in October 2001. The company headquarters are located in Berlin, and there is an additional office in Los Angeles. Ableton currently has about 130 employees.
About Ableton Live
Ableton Live is software for making music; for composition, songwriting, recording, production, remixing and live performance. Live's nonlinear, intuitive flow, alongside powerful real-time editing and flexible performance options, make it a unique studio tool and a favorite with live performers. Ableton Live is the choice for those who would rather be "making music" than just "using music software."
About SoundCloud
SoundCloud, launched in 2008 by Alexander Ljung and Eric Wahlforss, is a social sound platform that lets anyone create, record, promote and share their sounds on the web, in a simple, accessible and feature-rich way. SoundCloud allows sound creators to instantly record audio; upload original content; share them publicly and privately; embed sound across websites and blogs; receive detailed analytics, plus feedback from the community directly onto the waveform player.
For more information go to:
http://www.soundcloud.com
For more information, contact:
Ableton Public Relations
Schönhauser Allee 6/7
10119 Berlin
Germany
press@ableton.com
http://www.ableton.com